A woman's search to uncover the mysterious disappearance of her husband leads her to the Congo, where she's forced to seek the truth about what happened to the man she loved.

A bouncer with a slightly murderous anger-management problem that she controls with the help of an electrode-lined vest she uses to shock herself back to normalcy whenever she gets homicidal.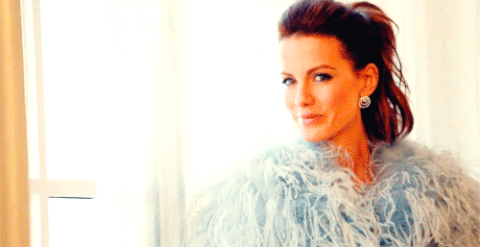 taken from
Giphy
Kate Beckinsale Online
kate-beckinsale.org
Online since
December 21, 2016
Contact the owner
via
mail
Visitors
For optimal viewing: This website is best viewed in a resolution of 1024 or higher, 32 bit color, and in Mozilla Firefox. Javascript, CSS and Tables.

This fansite is strictly against any paparazzi or stalkerazzi pictures. We will not support any kind of bashing or privacy intrusion into Kate's life and/or the one of people around her. We will also not post any gossip or rumors on private life matters.
The gallery has been updated with HD screencaptures of Kate Beckinsale from the movie The Disappointments Room. Take a look and enjoy!
Dana, her husband David and their 5-year-old son Lucas start a new life after moving from the hustle and bustle of Brooklyn, N.Y., to a stately old manor in the quiet countryside. After settling in, Dana starts to experience terrifying visions and dreams that she cannot explain. The mystery grows when she stumbles upon a secret room in the attic. After finding the key and unlocking the door, Dana discovers the dark history of the family that lived there in the 19th century.